View Xero Invoices
For users who have integrated with Xero, a new page will be available under Payments called Xero Invoices. Merchants can access this page to view all paid and outstanding Xero invoices in Pay Advantage.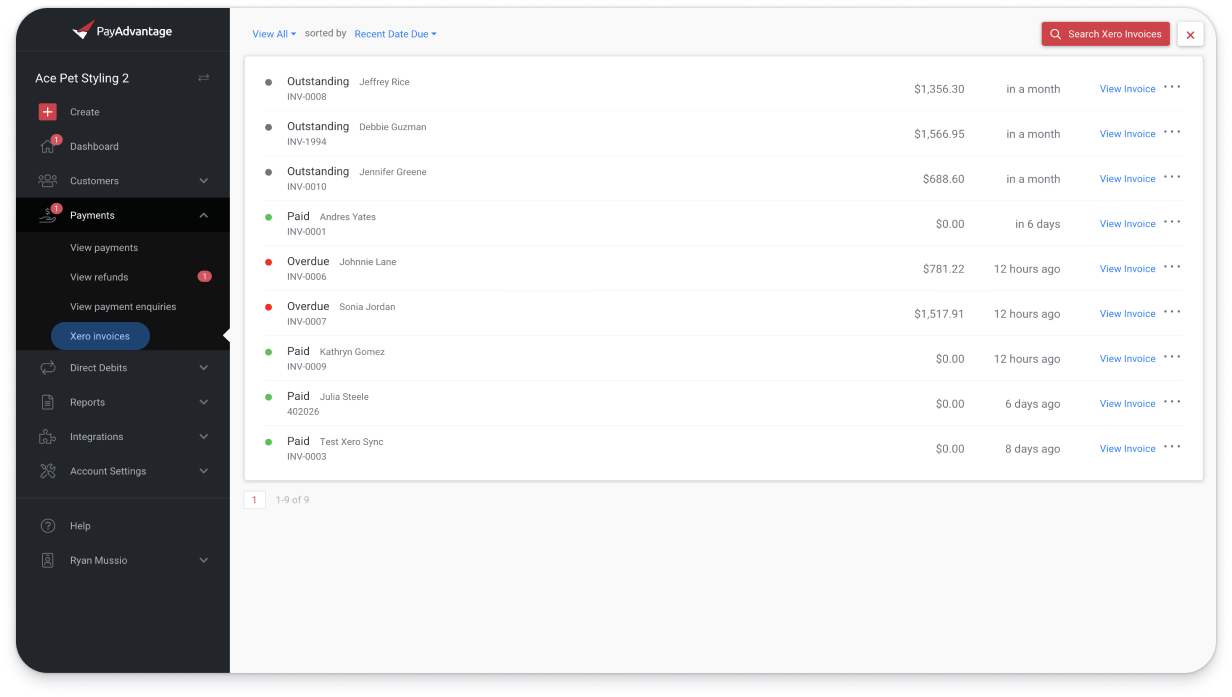 If you have integrated and synced your account, a new item called Xero Invoices will appear under the payments tab. From this page you can view, search, and manage payments for any Invoices you have in Xero.
If an invoice is outstanding or overdue, it can be paid directly from this screen through Virtual Terminal, you can send a payment request as a link to the customer so they can make a card payment from their own device, or you can create a direct debit and set the recurring amount and frequency.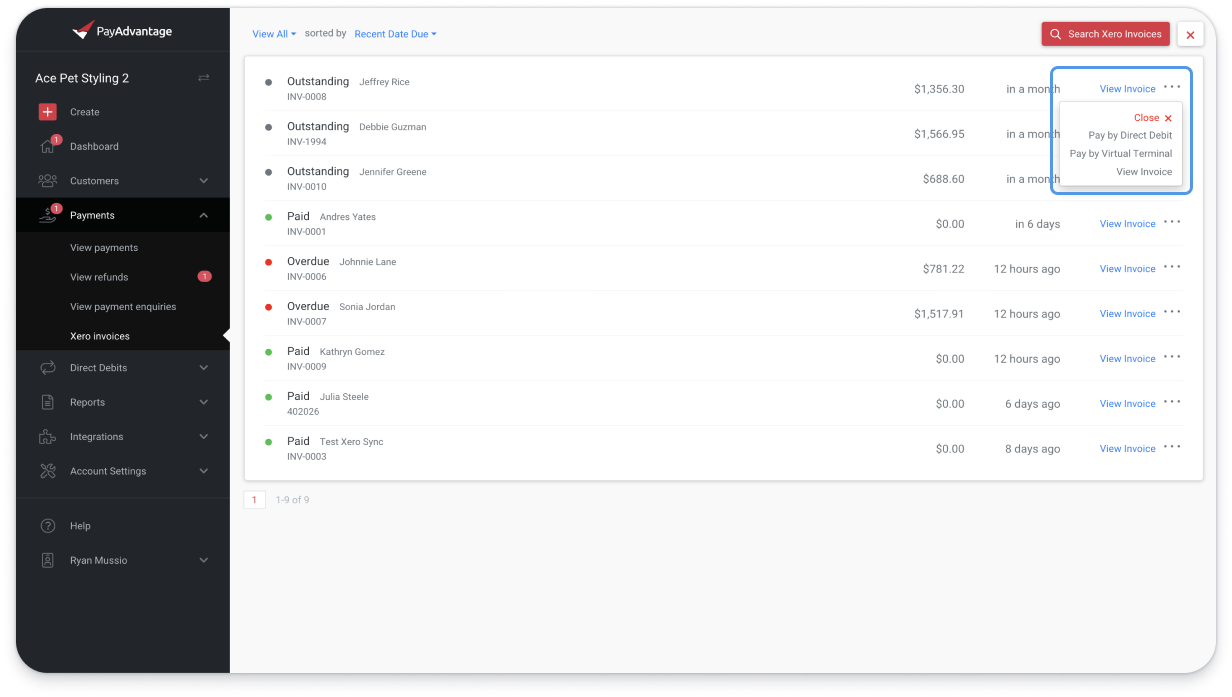 Once an invoice has been marked as paid, it can only be viewed in Xero. We send notes to the invoice so you can track how the invoice has been changed from Pay Advantage.
You can search invoices by if they are paid or outstanding, based on total amount, amount due, date, date due, invoice number & reference, or by the Xero contact name.
Create Payment / Direct Debit from an Invoice
From our main menu choose create, and select to create a payment or direct debit. Choose your customer, if they have any outstanding invoices in Xero you will be giving the option of using this as the payment reference and amount, or create a new payment/direct debit.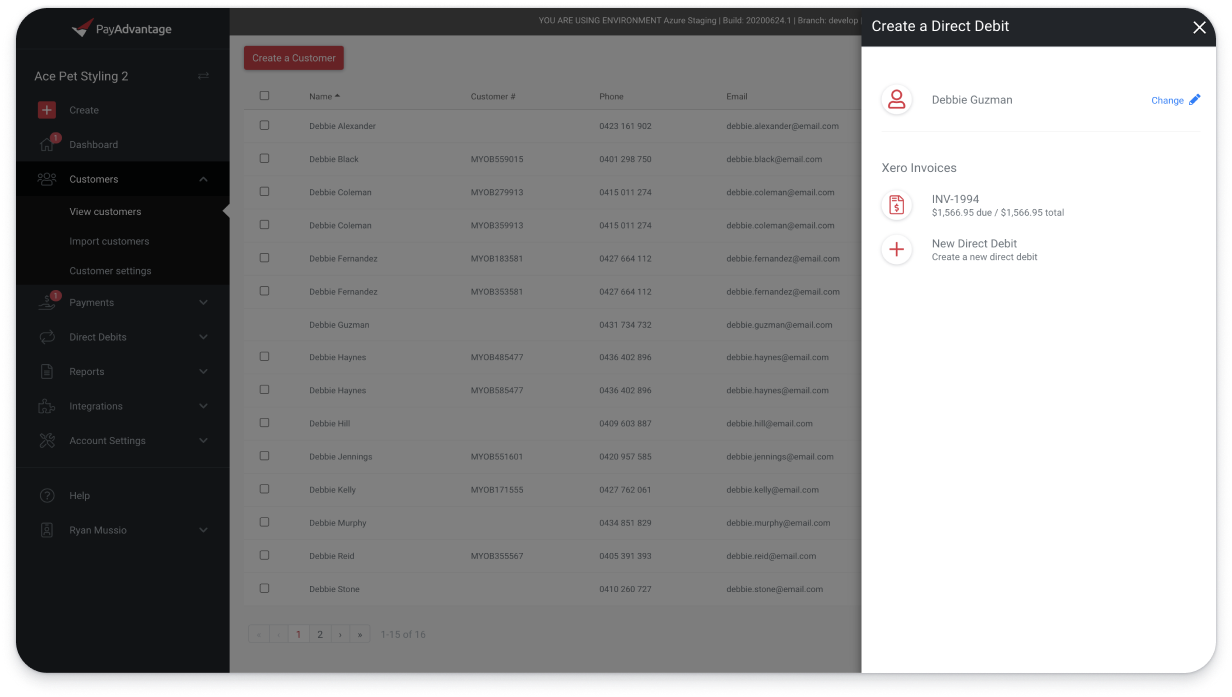 If an invoice has been partially paid, you will see the total amount and the due amount, Pay Advantage will only take a payment for the total outstanding due amount (the number on the left).
If you wish to take partial payments, you may be better off creating a direct debit over a short period (three or four weeks). Your customer will sign to authorise payments, and these will be automatically managed and marked against your invoice by Pay Advantage.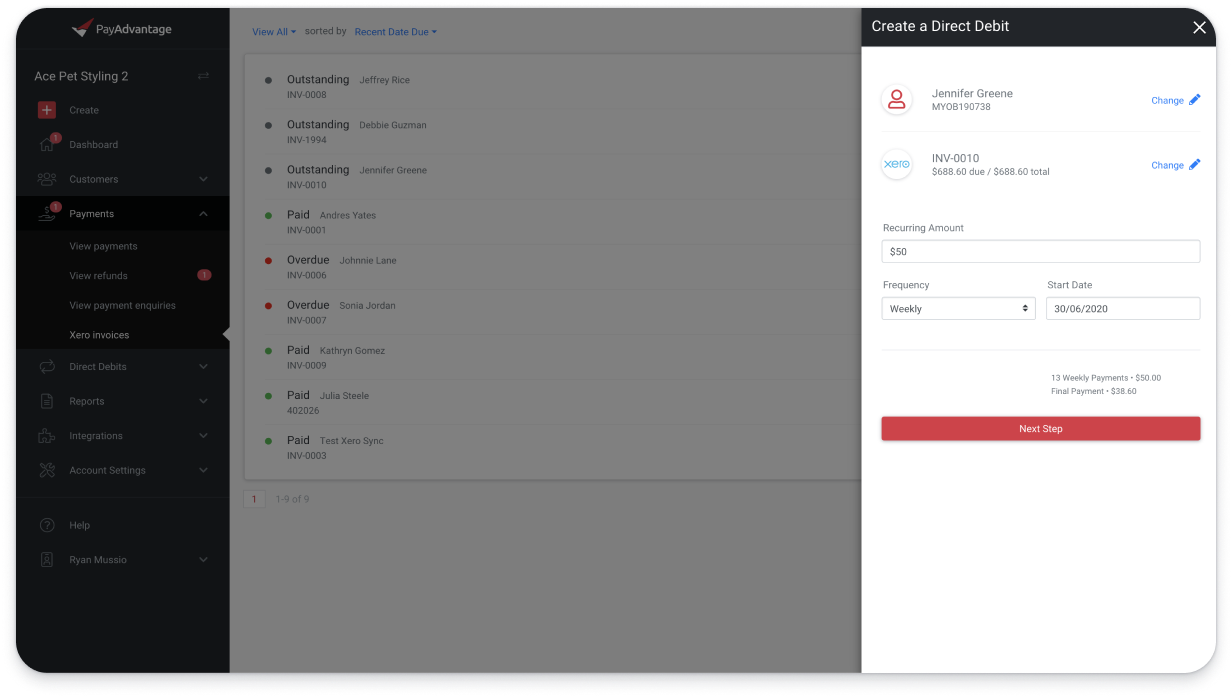 Resend Payment Requests / View Direct Debits for Invoices
When an invoice has an active direct debit, or payment request associated with it. This can be viewed in the Xero Invoices dashboard page. Payment Requests can be re-sent or cancelled from here, and viewing the direct debit will take the merchant to the direct debit view.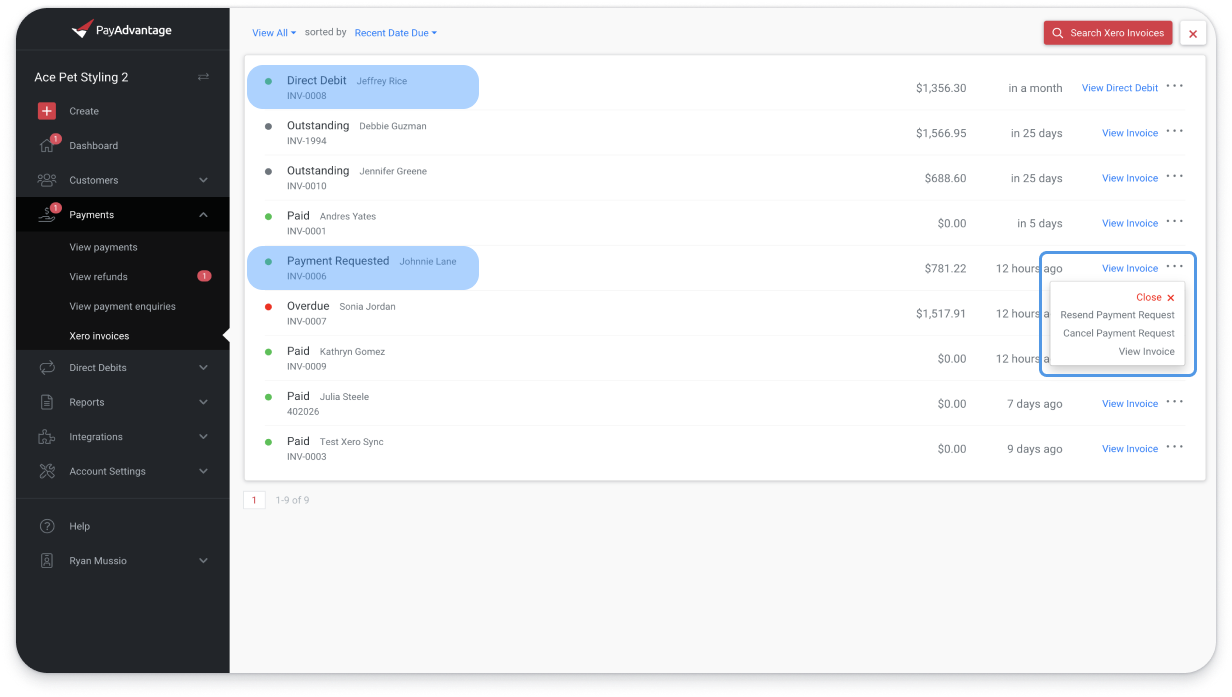 Attach / Detach Xero Invoices for exisiting Direct Debits
If a customer has an active direct debit in Pay Advantage currently and an outstanding Invoice in Xero, they can attach the Xero Invoice to the direct debit.
If a direct debit has an attached invoice, any payments from that point on will be applied to the Xero Invoice and update the amount paid. If a user detaches an invoice from a direct debit, it will stop recording payments against the invoice in Xero.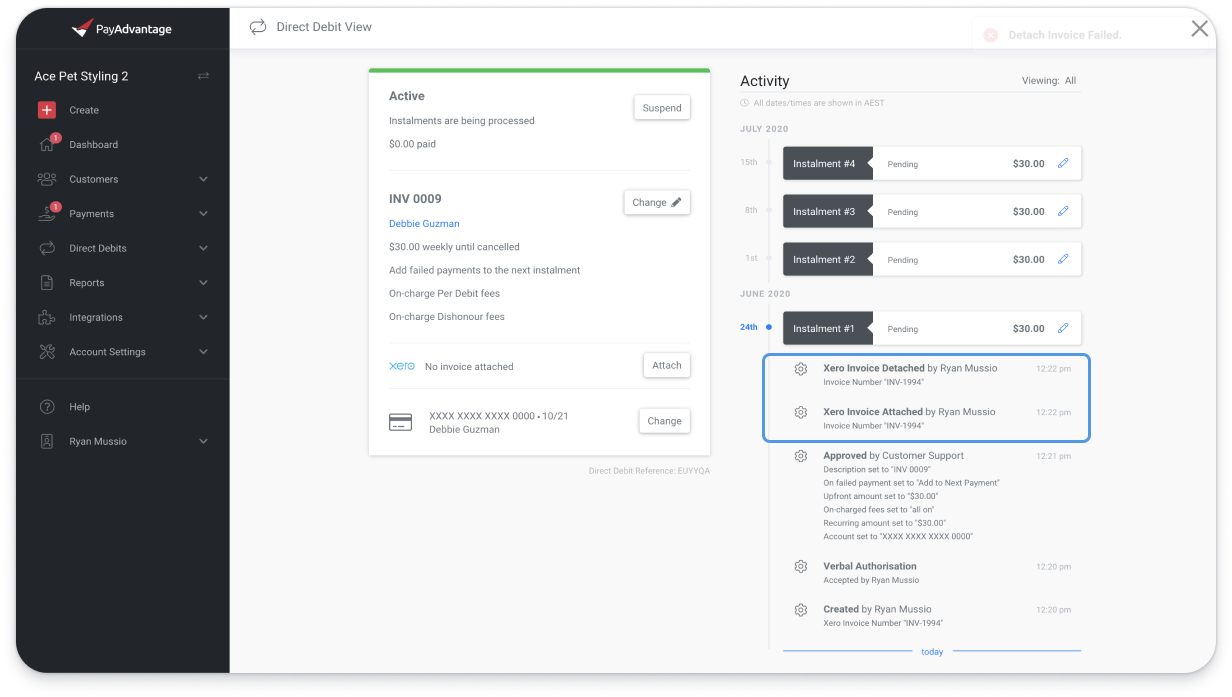 A note will be created on the invoice in Xero letting you know the direct debit reference this Invoice was attached or detached from.