I can't see my clearing account in the Prepayment account list.
For prepayments, the clearing account must be a bank account in Xero. The bank account does not have to be a real bank account (Account number and BSB can be incorrect) to be used. When your settlement appears in your bank feed (to your real bank account), it will get reconciled to this prepayment clearing account (fake bank account) as well as the clearing account used for invoice payments.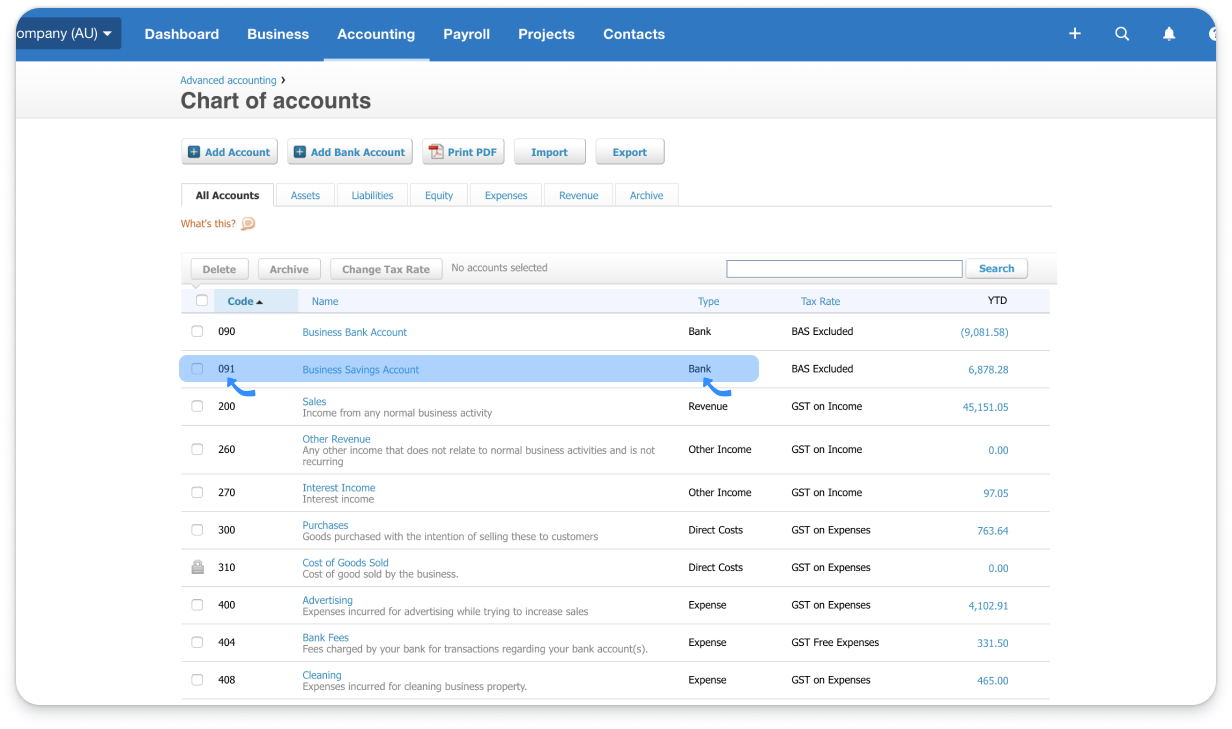 Learn about setting up your Clearing account here. 
Can Invoice payments and Prepayments use the same clearing account?
Yes, but the account will need to be a bank account type in Xero. Your bank account in Xero does not have to be connected to a real bank account (Account number and BSB can be incorrect) to be used.
I can't choose my Xero Bank Account in Pay Advantage.
If your Bank Account is showing up you may not have set a code for it in Xero. All normal accounts must have a code. For bank accounts however, it is optional. If it is not set, 3rd party plugins and software like Pay Advantage cannot reference it.
To change the code for your Bank Account in Xero, go to your Chart of Accounts section and edit the Bank Account details.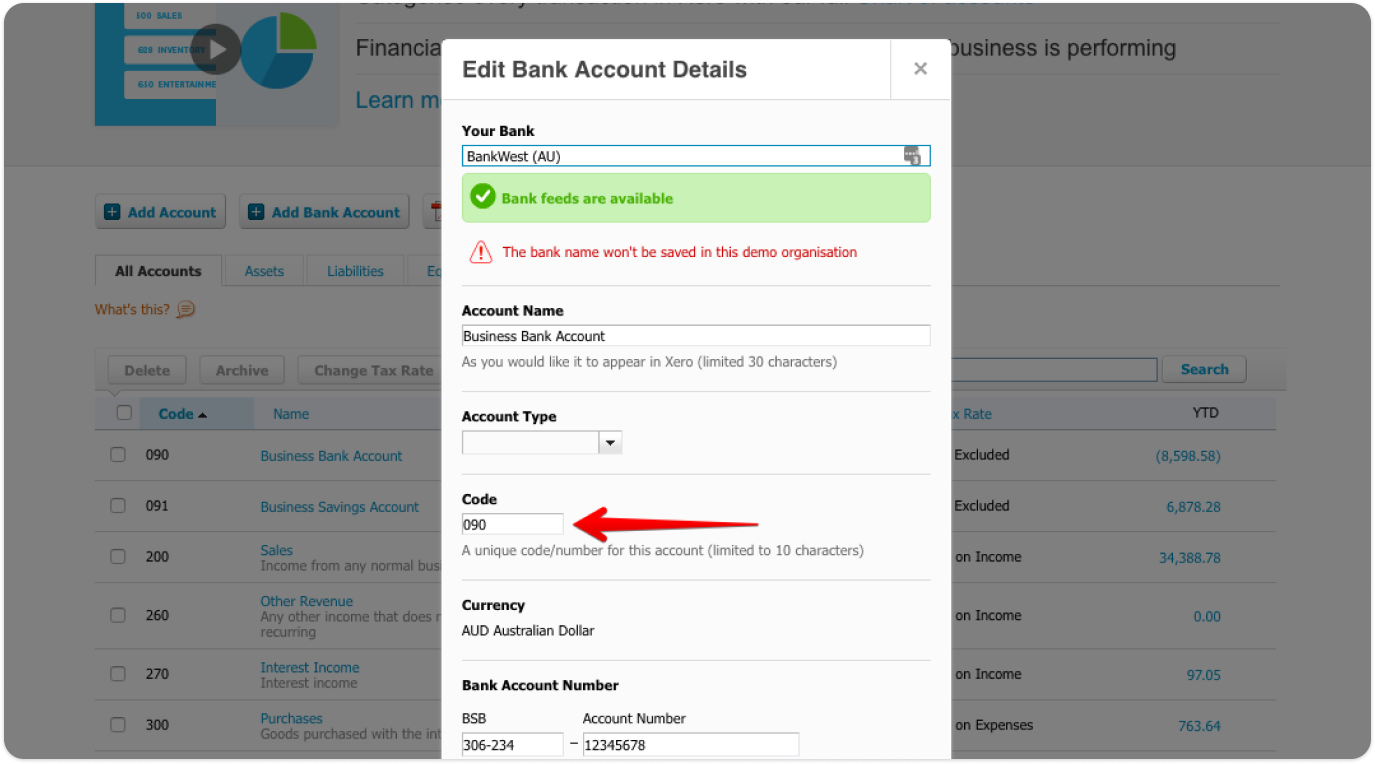 Are fees paid to Pay Advantage shown in Xero?
When you first set up your Xero integration you should have chosen an account in Xero to send your Pay Advantage usage fees to.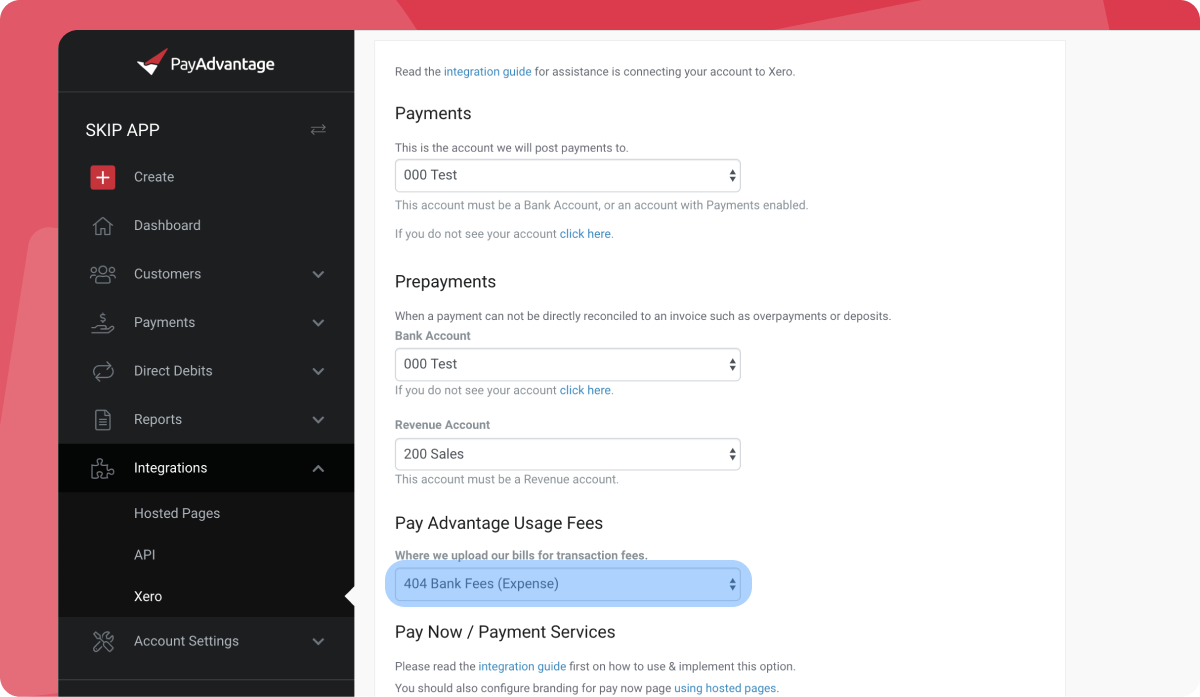 This will create a bill in your Xero account that matches an invoice in your Pay Advantage account for service fees. Learn more about how we calculate service fees by reading our article here.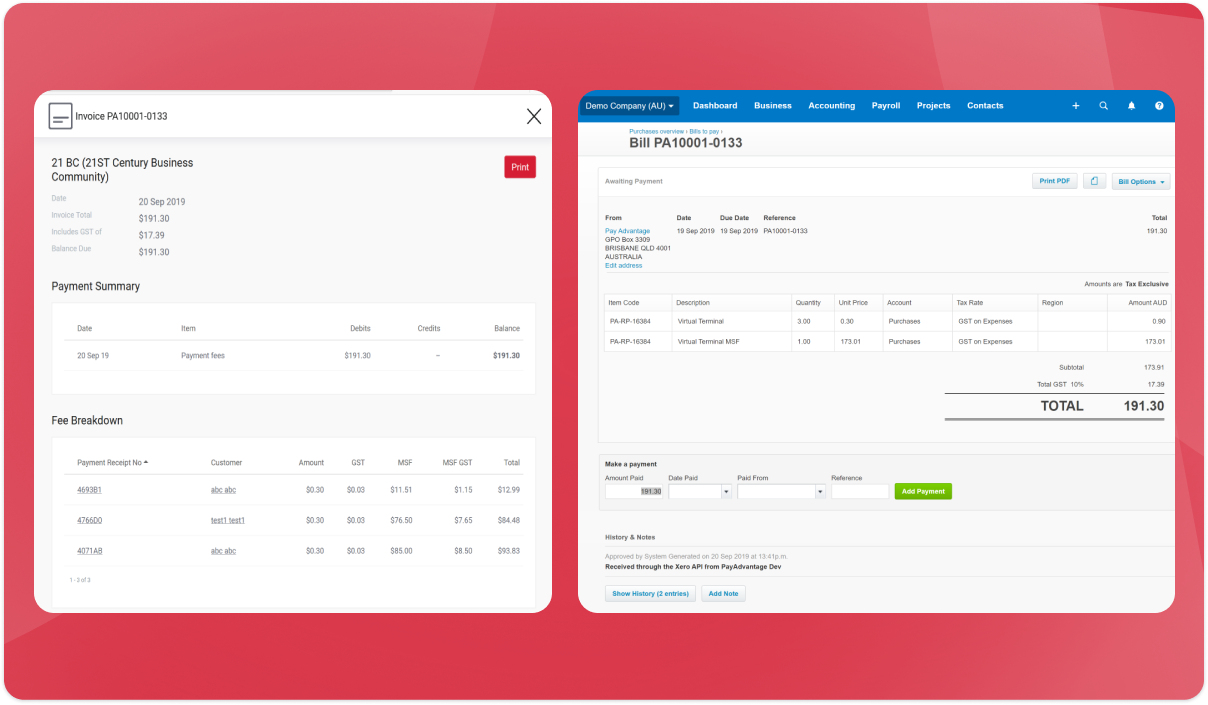 From here you can pay and manage the invoice anyway you want in Xero. Your Xero bill will show you the total of our fees and calculate GST on top of that for you to manage in Xero anyway you want to. You can view a more detailed breakdown of each transaction fee in an invoice through your Pay Advantage account. You can learn more about managing bills and expenses through Xero in their documentation here.