In order to receive a payment from your customers with BPAY you must issue them with a BPAY CRN (Customer Reference Number). Read More
With Pay Advantage creating a BPAY CRN is an easy process that generally takes seconds. Once the CRN has been created, you have the option to email the BPAY directly to your customer from that page. 
You can create a new BPAY CRN by creating a new customer from the Create button, or if your customer has already been added, simply click on their profile from your Customers tab. You can also import a .CSV file of all your customer details. If you are importing from a CSV you will be given the option to automatically create new BPAY CRN's for each customer.
  First create your Customer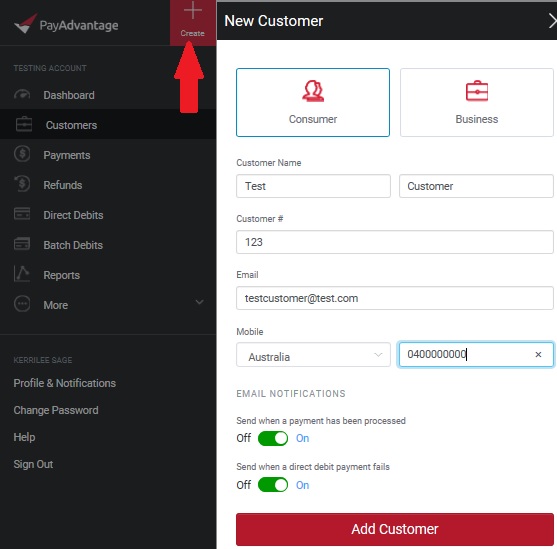 Once the customer has been created you can easily generate a new BPAY CRN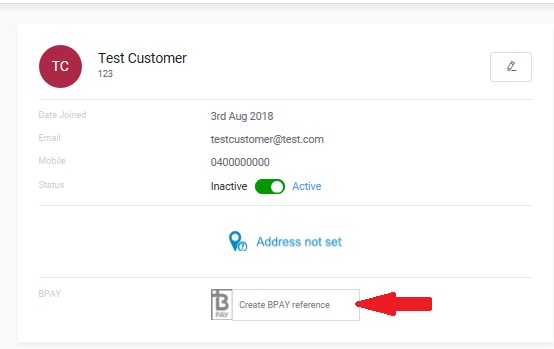 Email the customer the BPAY details directly from your account.