Pay Advantage allows you to log into your account using your Google or Facebook account. You will need to have a Google or Facebook account that is connected to your email address that you use to sign up your Pay Advantage account.
Pay Advantage only supports logging in via Facebook or Google. To register for an account click here.
Google sign in:
First navigate to the Pay Advantage sign in screen.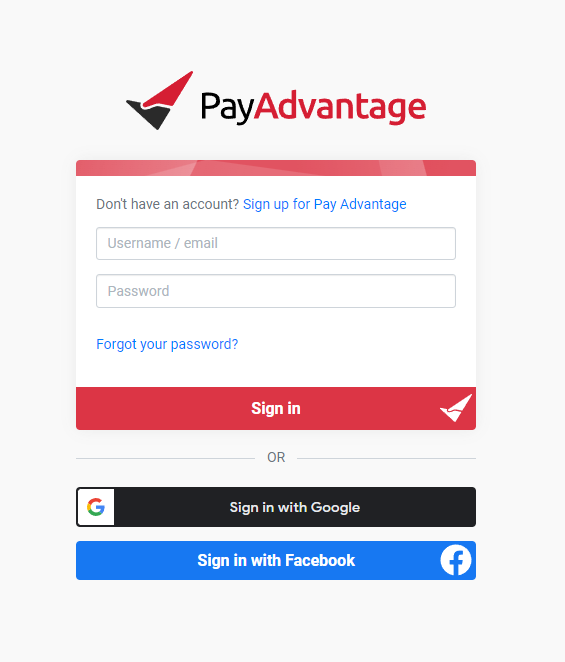 Select Sign in with Google and enter in your email address that is linked to your Pay Advantage account. You may be required to enter your Google username and password.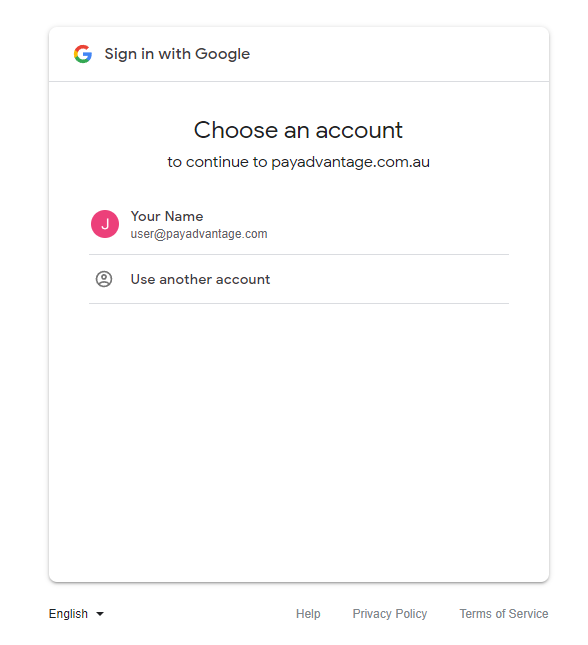 Google will ask you to authorise access to Pay Advantage.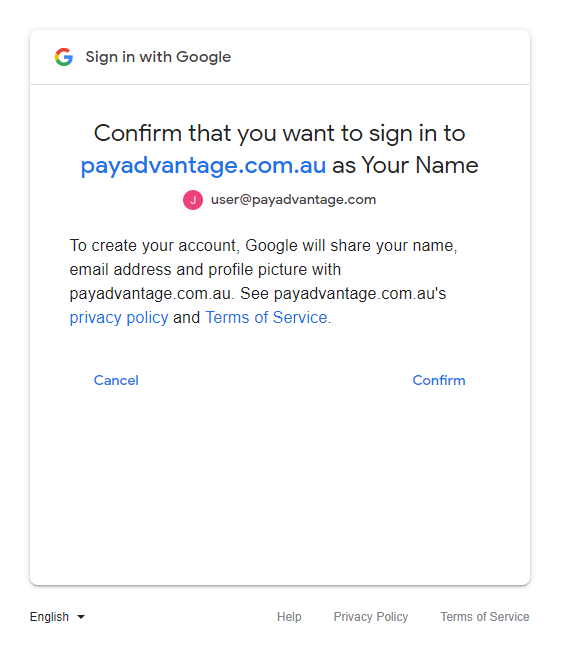 You may then be prompted to provide your Google 2FA (2 Factor Authentication) authorisation.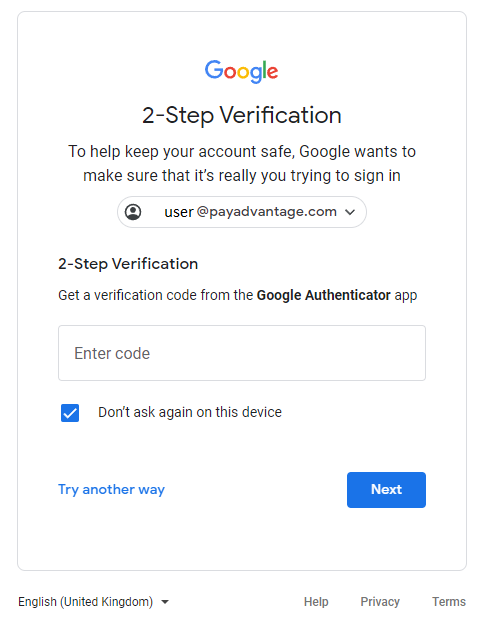 Finally you may be prompted with the Pay Advantage SMS verification.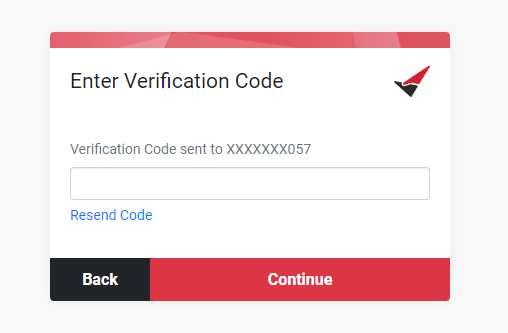 You should be now successfully logged into the PayAdvantage dashboard.
To disconnect your Google account from Pay Advantage
First navigate to the Google security and privacy screen. https://myaccount.google.com/data-and-privacy
Then locate the "Third-party apps with account access" as indicated below and click on the arrow.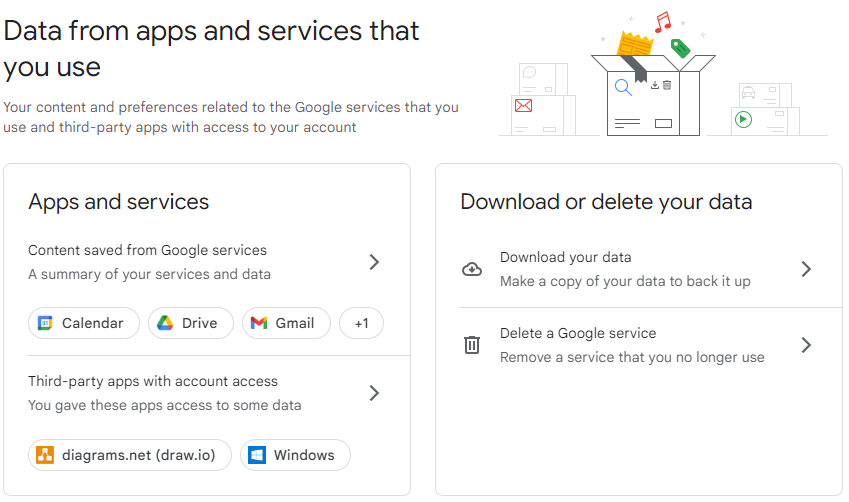 This screen will be presented where you are able to select Pay Advantage
The following screen will appear. Click "Remove Access".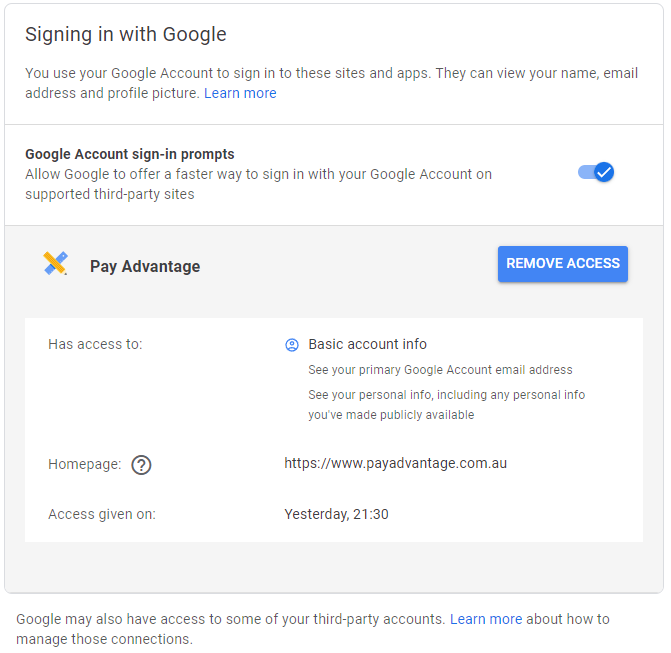 Complete the process by selecting the OK button to disconnect Google from your Pay Advantage account.