What are Arrears?
Arrears are the total amount of overdue payments that are owed to you due to missed or late payments. They will only be available on direct debits that have a total amount to be paid. Not for direct debits with the end condition Manually Cancelled.
How to recover Arrears?
Arrears to Recover will appear when there are no more pending instalments for the direct debit, but the total amount owed hasn't been paid. This may be due to failed payments or missed payments that haven't been rescheduled or re-debited.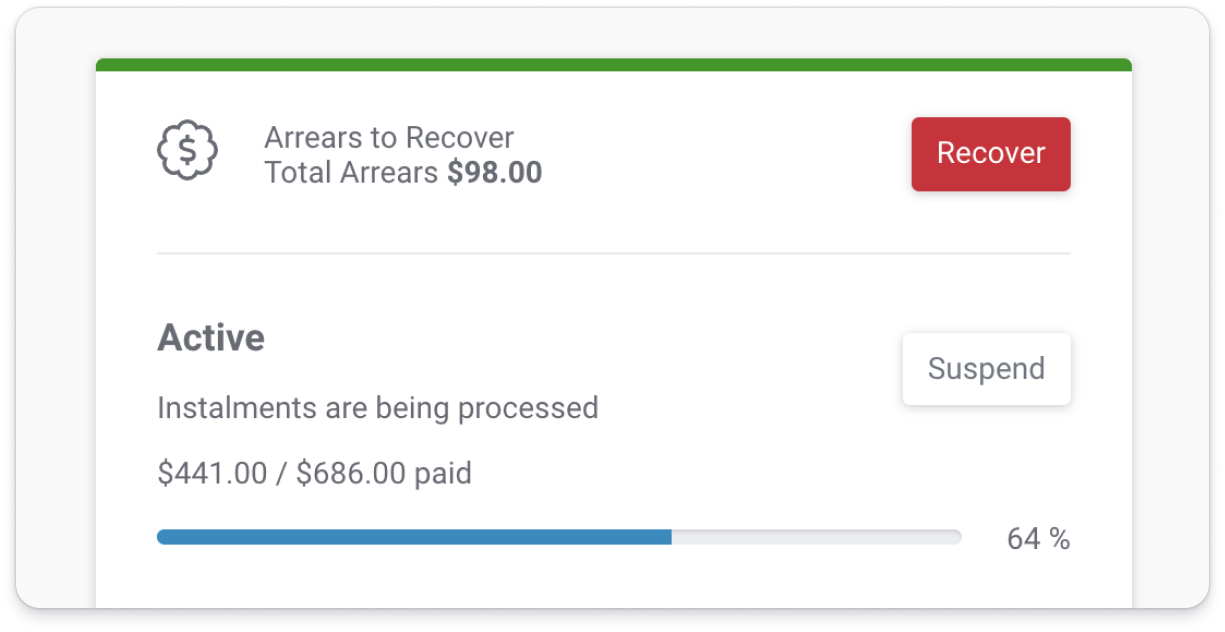 When you recover arrears you can choose the amount to recover in a single instalment and then create a new instalment for this amount. This will be scheduled for the next day of the week and date that falls in-line with the direct debit schedule.
You can create multiple instalments to recover arrears and schedule them manually as you need to. Once scheduled arrears instalments can be deleted and recovered later.
Does it matter if I choose not to recover Arrears?
No, this is the choice of you as a merchant if you wish to pursue payments owed to you.
Recovering arrears will allow the direct debit to be completed with all payments settled. The direct debit can still be cancelled at any time, however after it is cancelled arrears will no longer be recoverable and the direct debit is considered finalised.