What do we mean by Active & Inactive?
Customer Profiles have two statuses; Active and Inactive.
A customer cannot be set as Inactive if they have any Direct Debit schedules that aren't cancelled or have a BPAY reference number generated.
Once they are set to Inactive, they will not appear anywhere in your Portal.
Setting Customer as Inactive
Select on Customers from your menu and got to View
Find the customer you want to change in the list or use the Search to filter the list
Select the customer you want to change
On the left you will see a toggle set to Active
If your customer has no Direct Debits scheduled you can set them as Inactive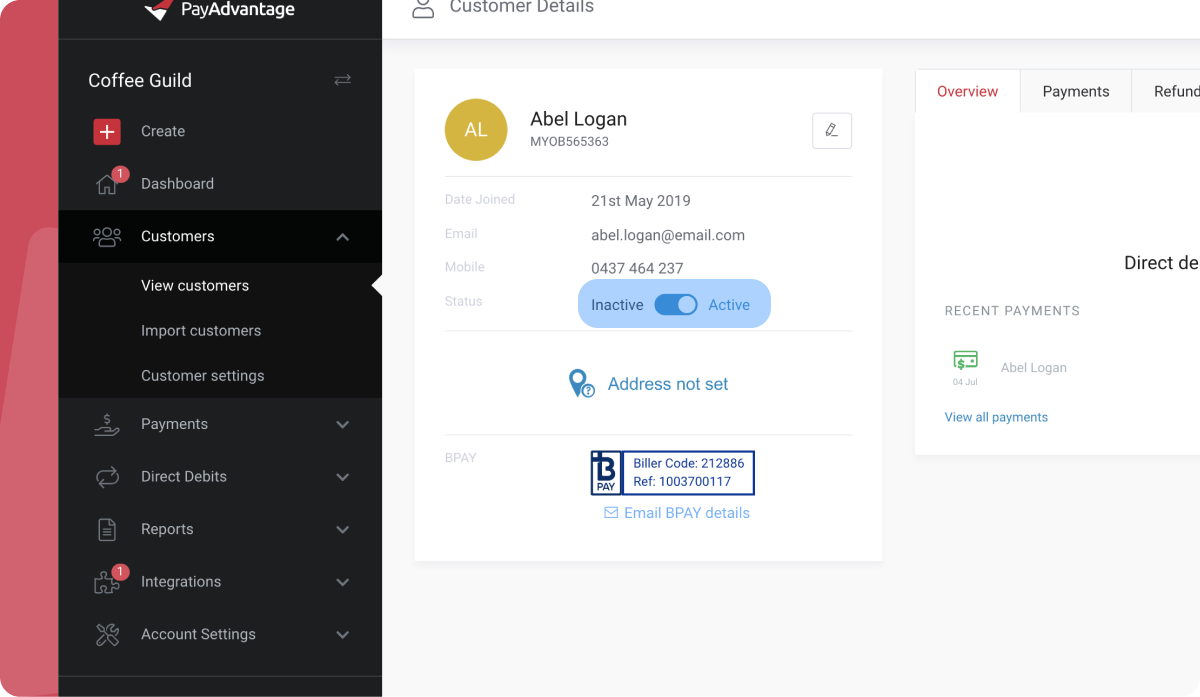 Find and Restore an Inactive Customer
Select on Customers from your menu and got to View
Use the Search to filter by name and make sure you filter status by Inactive
Select the customer you want to change
Change the slider from Inactive to Active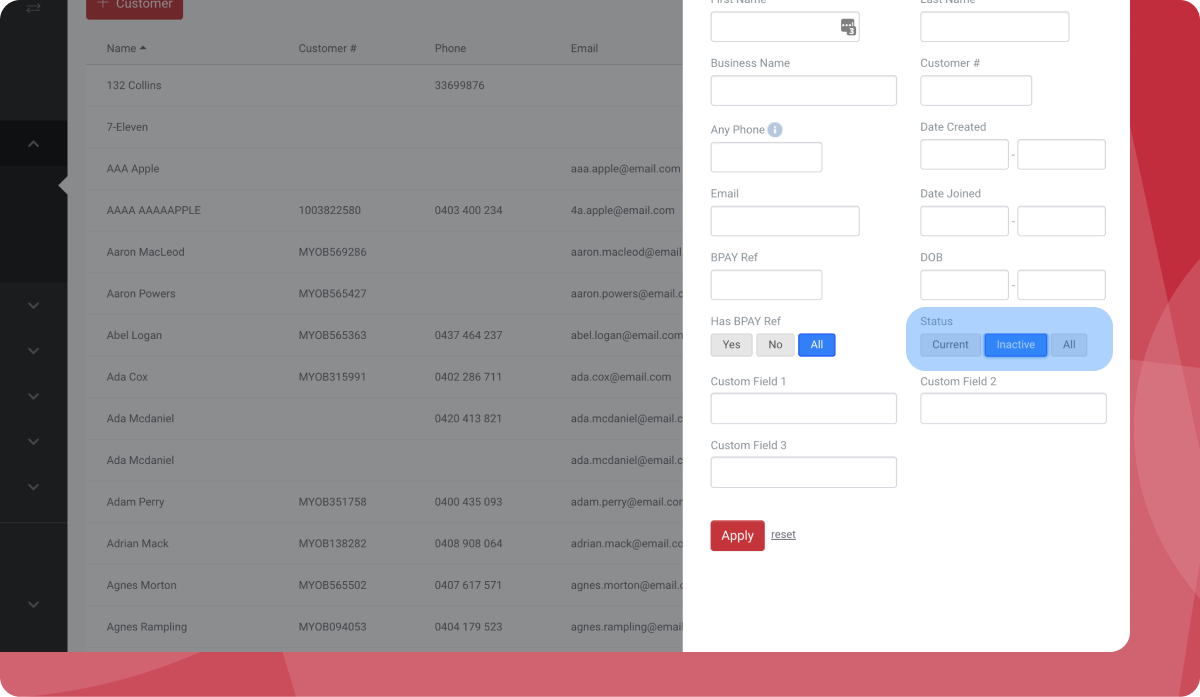 Related Articles