You can easily import your customers into Pay Advantage from a CSV text file.
If you have your customer list stored in an excel spreadsheet simply use the "Save as" feature in Excel and select CSV (Comma Separated Values) format.
A sample CSV file is attached at the end of this article.
Go to the Customers dropdown menu and click Import File.

Select your file once saved as a CSV file and click next.

You will then see a listing of your customers and you can map the fields within your CSV file to the relevant Pay Advantage Customer fields.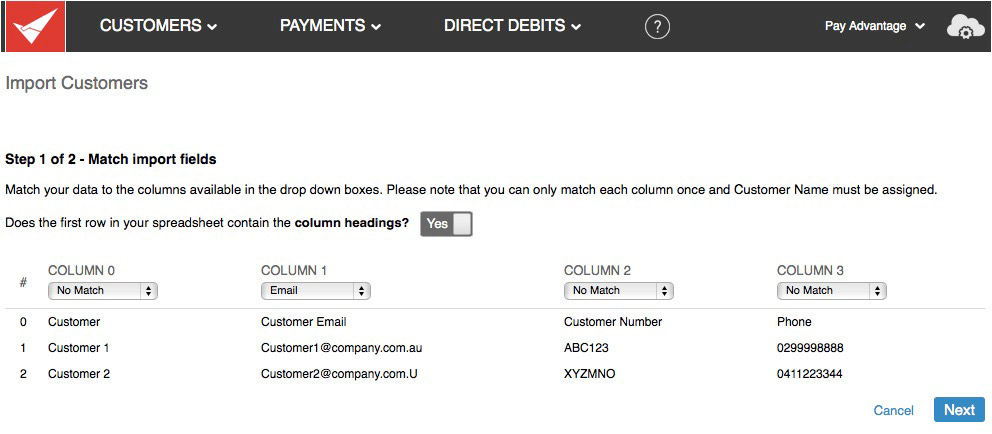 A preview of the import will be shown and you can select which customers you wish to import. If any conflicts or duplicates are identified these will be highlighted.

You can now click the next to finish the import.