Thursday 14th March, 2020
We've added more functionality to our Xero integration. Users can now sync with their Xero account and view all invoices in Pay Advantage and send payment requests, take virtual terminal payments, or create direct debits for any outstanding invoices.
Quicker to Create 📝
We have removed the need to choose between variable and fixed direct debits. All on-going direct debits can now be flexibly changed once active. With fewer choices upfront, and more flexibility to edit later. It's simpler to get direct debits up and running quickly for your customers.
Set up an on-going direct debit and easily change the amount up or down later.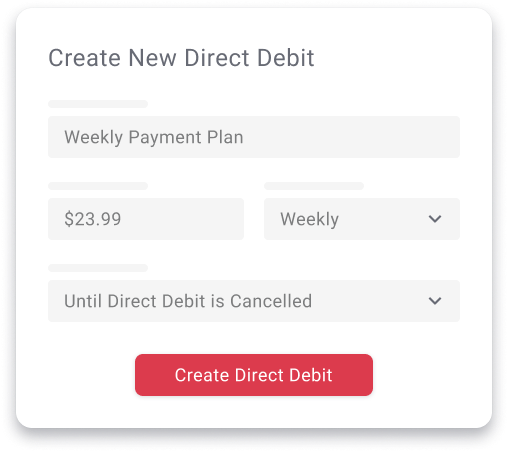 Easier to Edit ✏️
No more choosing between fixed or variable direct debits. Just Create a direct debit and change the amount later. We have improved the interface to make it visually easier to read.
New Dashboard View ✨
We have reworked the View All Direct Debits screen so that it is easier to find important direct debits that require action. Quickly take action straight from the dashboard, or jump to the Direct Debit View for a closer look. You can still filter search just like before.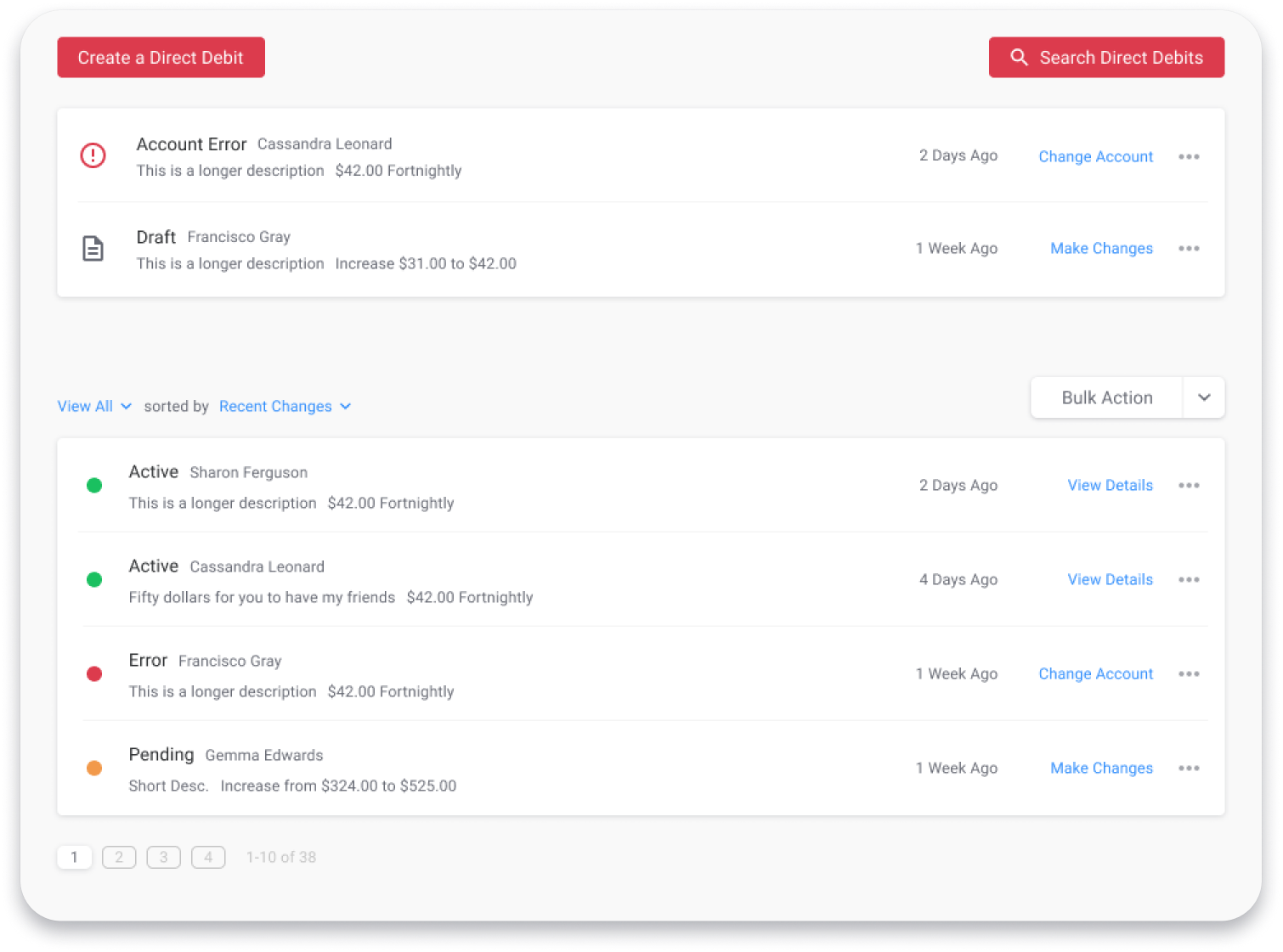 Bulk Resume Direct Debits ⏯
Quickly manage large groups of direct debits at the same time from the new dashboard using Bulk Actions. This action can also pause multiple active direct debits simultaneously.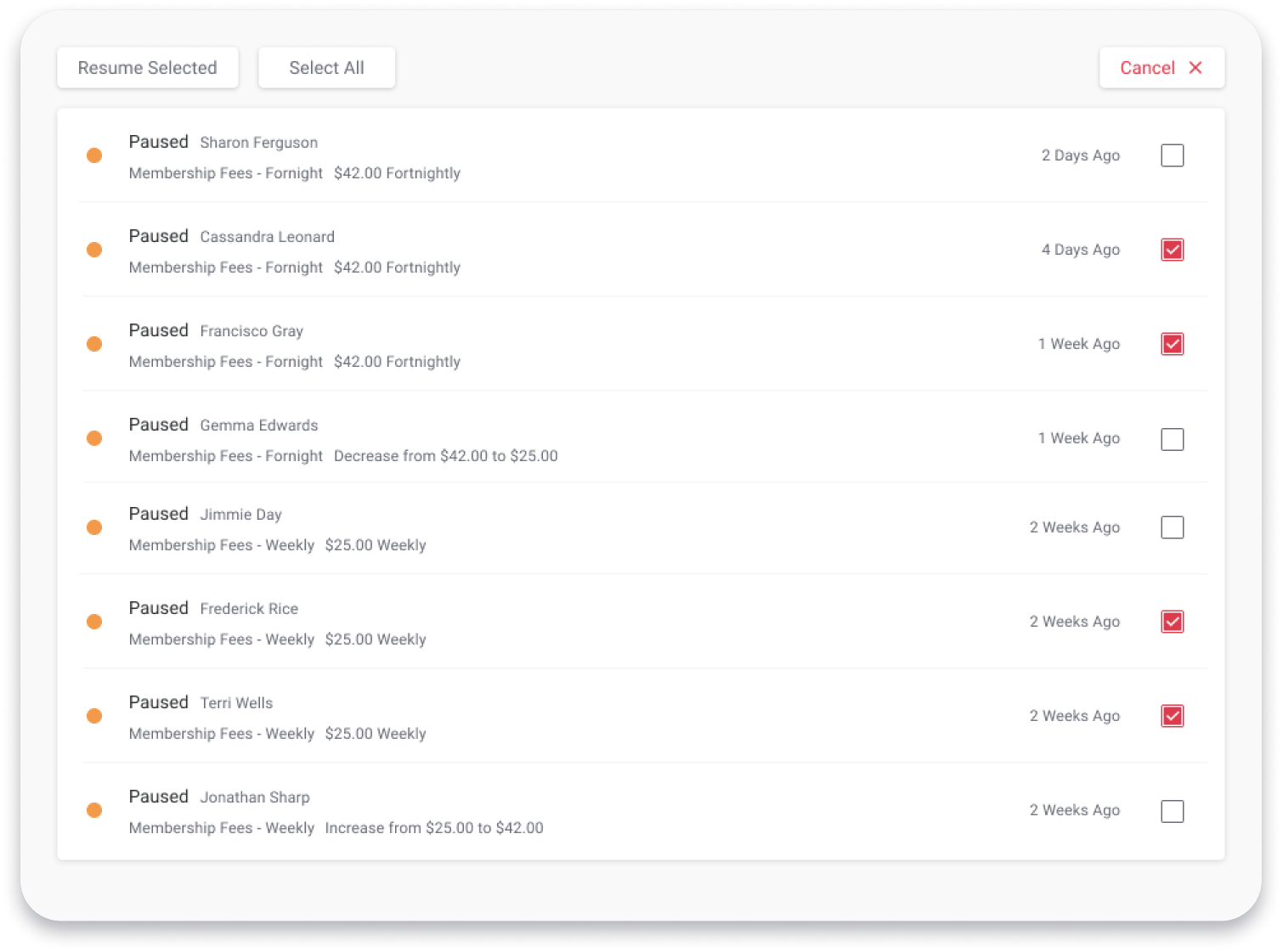 Improvements & Changes 🔨
New Paper Direct Debit Upload: Removed variable & fixed direct debit choices, improved user experience & interface, included advanced settings page.

New Digital Direct Debit Creation: Removed variable & fixed direct debit choices, improved user experience & interface, included advanced settings page.

Removed End on Date for direct debits: Existing End on Date direct debits have been converted to use a maximum amount to be paid;

There is a calculator on direct debit creation that will help calculate a total amount to be paid based on the start date, end date, recurring & first payment amounts.

This change is to ensure merchants can easily collect all arrears owed to them should any payments be missed and unaccounted for after an end date has passed.

These Direct Debits that have been changed to be "Recurring until Manually Cancelled" and can still have individual instalments/recurring amount changed to be any price between the minimum and maximum amount (as before). They will now have to be manually paused or cancelled when the date is reached however.

Simplify Upfront Payment to First Payment Amount: The first payment amount is the total amount that will be charged for the first instalment. It is optional if you want to include any additional fees or discounts on the first payment. The first amount is included in the maximum amount to be debited, this is shown in the max amount summary that appears when creating a direct debit.

Combine Fixed & Variable Direct Debits: All direct debits will now use the same authority and be editable after creation;

All direct debits can have their recurring amount changed unless a total amount to be paid has been set as the end condition.

Current variable direct debits will carry over to the new format without an issue, they will be identifiable by a variable tag next to the recurring amount and frequency in the description. This will show the maximum amount that can be debited at the time of changing over to the new DDR format.

Added the Direct Debit Dashboard: View all direct debits through the Direct Debit Dashboard. This improves the loading time when searching and filtering direct debits. Direct debits that require action will be pushed to the top so you can easily find them e.g. Errors, Rejected Authorities, Pending Signature. Set multiple Direct Debits as Active or Paused with the Bulk Actions button. Can take action on any Direct Debit from the dashboard (Pause, Resume, Cancel, Change Account etc).

Experience & Interface Improvements to Direct Debit View: The look and feel when you view an individual direct debit has had a facelift to make it a bit easier to scan details of the debit, errors, status, and payment account details.
Bug Fixes 🐞
Fixed bug where restricted users could create a Payment Request but where unable to view the 'Outstanding Payment Requests' section on the Dashboard.

Fixed an issue with Payment Requests were the link being generated was sometimes invalid

Minor fixes for credit card processes.

Fixed issue where hosted pages users were not being created for accounts with sandbox access.

Minor fixes to phone number and email validation.

Minor changes to incorrect language usage in system

Minor System Updates