General Reports
There are a number of reports available which can be accessed by clicking on the "Reports" section in the main menu. This is a great way to quickly print and export transaction history.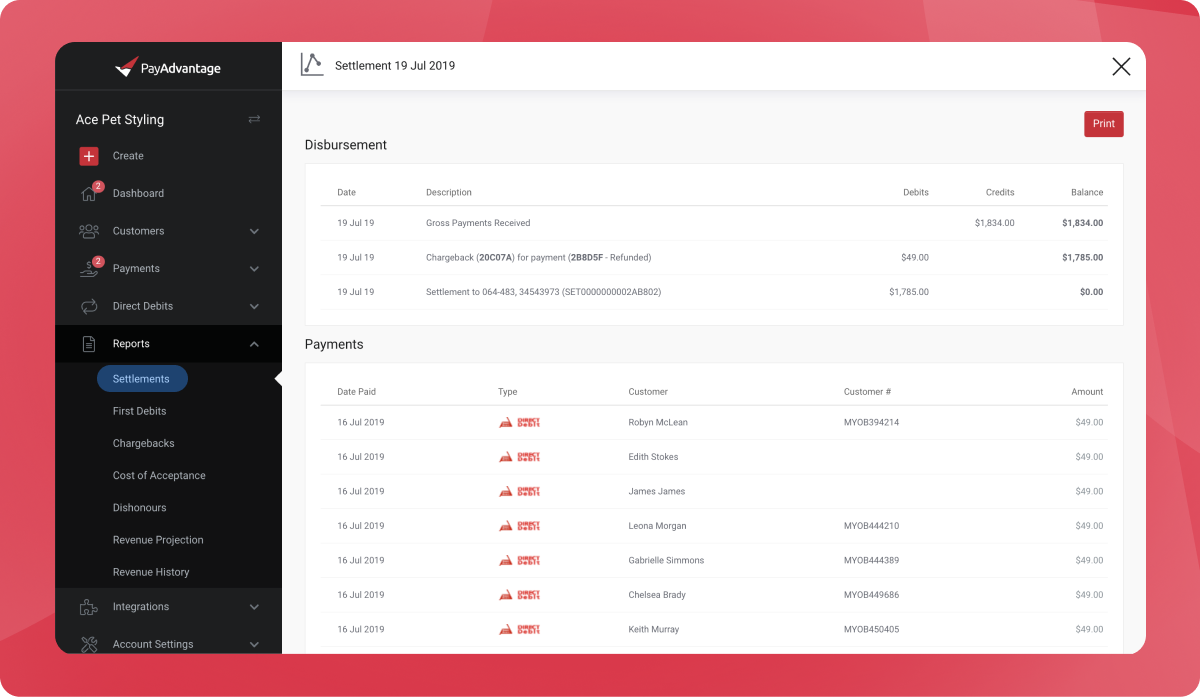 Customer Payment History
You can quickly generate a payment history report for individual customers by opening the customer and clicking on the payment history button.