Your data and the protection of information is of paramount importance to us. To protect our systems, your data and your privacy we maintain and regularly review and update our systems to ensure compliance with industry best practice.
Registered Mastercard + Visa Payment Service Provider
Pay Advantage is a registered and approved Payment Service Provider with Mastercard + Visa. Verify our status at:
https://www.mastercard.us/en-us/merchants/start-accepting/payment-facilitators.html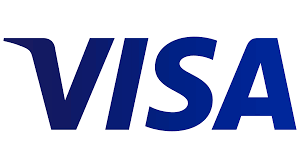 https://usa.visa.com/splisting/splistingindex.html
PCI Level 1 Certified
Our systems are regularity audited to demonstrate compliance with the storage of card data for Service Providers in line with requirements by the PCI Security Standards Council.
Read more about our commitment to PCI-DSS here
Fraud, Financial Crimes Monitoring and Anti-Money Laundering
To protect the integrity of our platform we maintain and enforce strong anti-fraud and money laundering systems including liaising and reporting with various payment schemes and government agencies.
Vulnerability Management
We regularly audit and scan our systems using external providers to identify potential threats or vulnerabilities with our systems in line with industry best practice. To ensure security we perform regular updates and patch our systems, maintain multi layered perimeter security and access control systems, monitor, log & review activity and restrict access to your information to critical account management functions.
Servers & Backups
Our servers are located in mission critical data centres with automated backups, redundant power, fire suppression, network failover and secured access control to physical equipment.
Use of Data & the Privacy Act
Your information is governed under our terms of service and in line with the Privacy Act. Your information is kept secure and is never on-sold or used for any purpose other than for the provisioning of payment services.
Two Factor Security
We employ the use of two factor security in various parts of our system including critical admin functions required on your account such as changing bank accounts we deposit funds to.