Hosted Pages are a great way to link your website or ecommerce site to Pay Advantage reducing the need and cost for custom API integrations.
Creates customers automatically in your Pay Advantage account
Fully customisable with your branding
Control the payment options you want to accept
Customers are redirected to a secure page on our servers
Minimal programming required
Encrypted using SSL 256-bit encryption
Option to redirect customer back to your website after transaction has completed.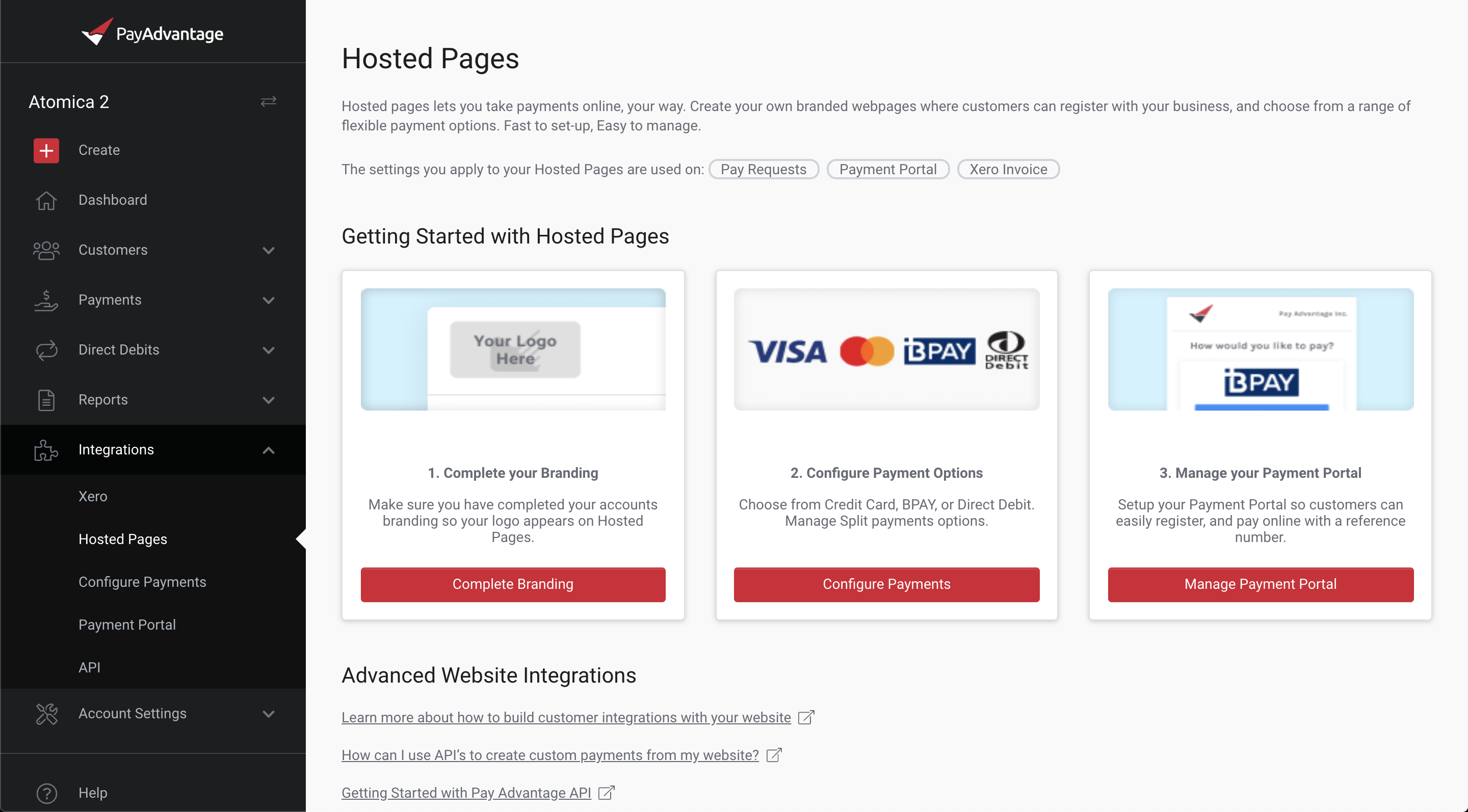 Logo and colour theme
You can quickly add your company logo and also a colour theme which will be used on the hosted payment page. The logo uploaded is also used on any other forms including direct debit forms and some emails.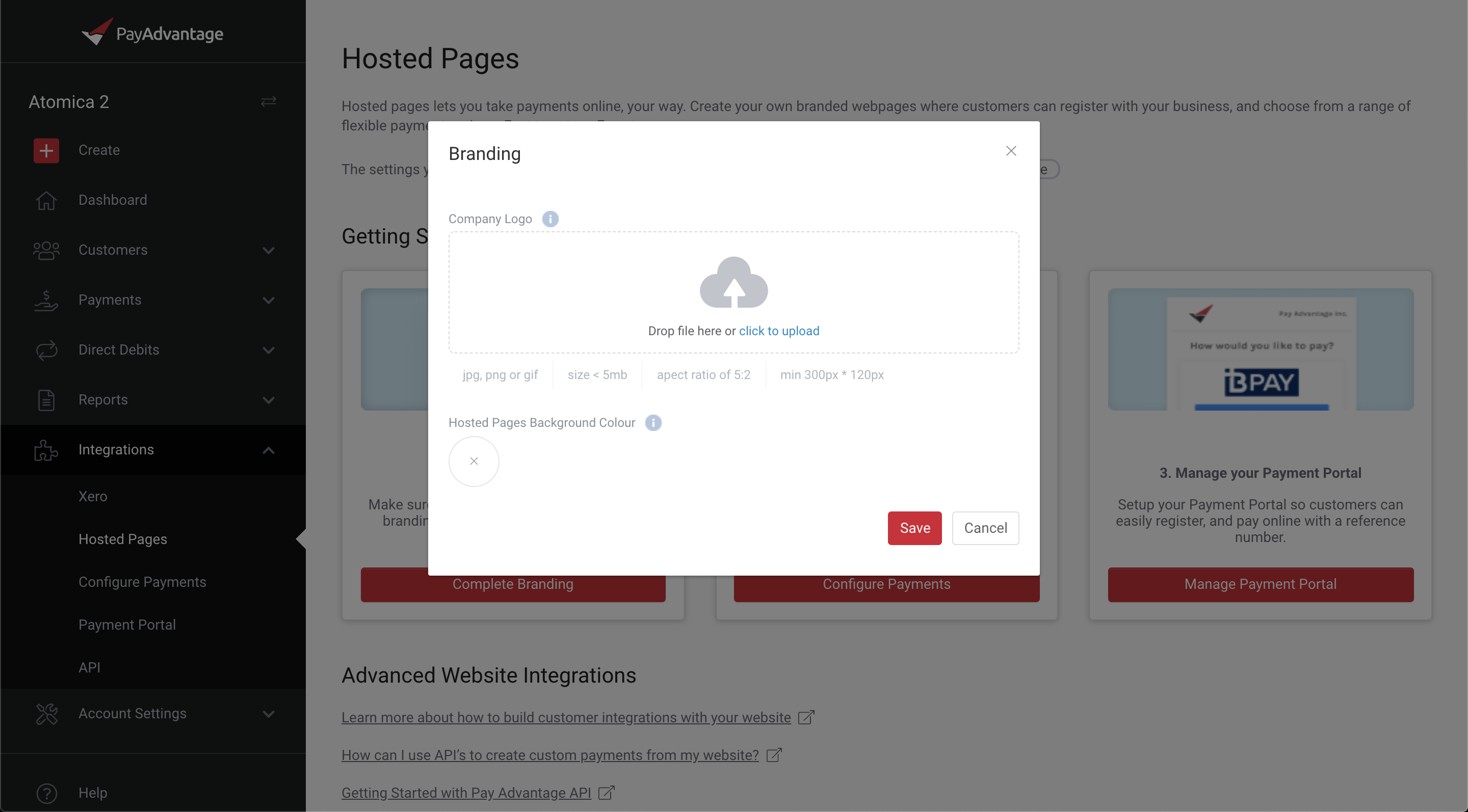 Configure Payment Settings
You can enabled/disable which options you want to make available to customers who visit the hosted page. Disabling an item will mean it will NOT be shown as an option.
If you select to on-charge the fees, these will be added to your customers payment, meaning you will not incur the costs associated with taking the payment (this option is not available for BPAY as we have no way of adding this on).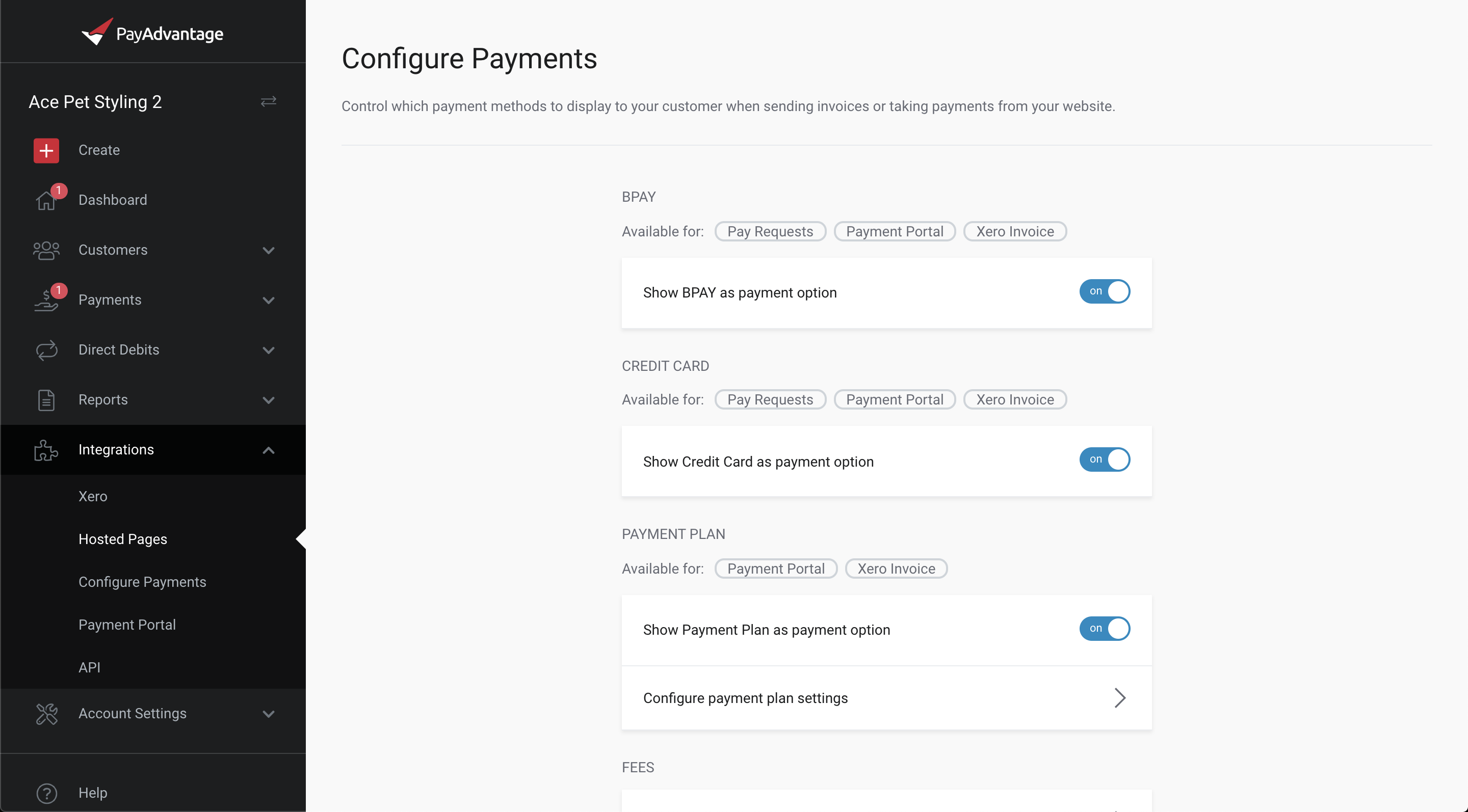 Payment plans
Payment plans offer your customer the convenience of paying off an invoice over a set of instalments based on predefined criteria you set.
If a customer chooses this option, they enter their credit card or bank account details, apply an authorised signature then begin processing the payment plan until all instalments are paid for in full. If a customers payment fails we will attempt to obtain a new account to charge and/or notify you the payment plan has failed. Payment plans created by hosted pages act exactly the same as a normal managed direct debit in our system.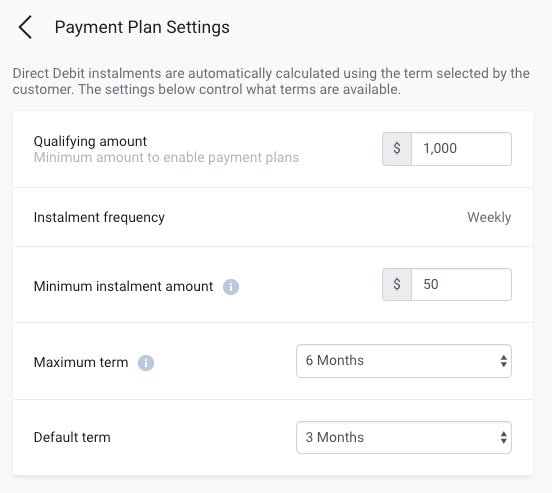 Webhooks/Redirection
Once the sale has been completed we can redirect the customer back to your website and include various parameters about the sale outcome. If you do not want the customer redirected simply leave this setting empty.