To change the bank account details from which we settle your customer payments and debit invoice fees. Navigate to Bank Accounts under Account Settings in the side menu. Select Add Bank Account button from the top left corner.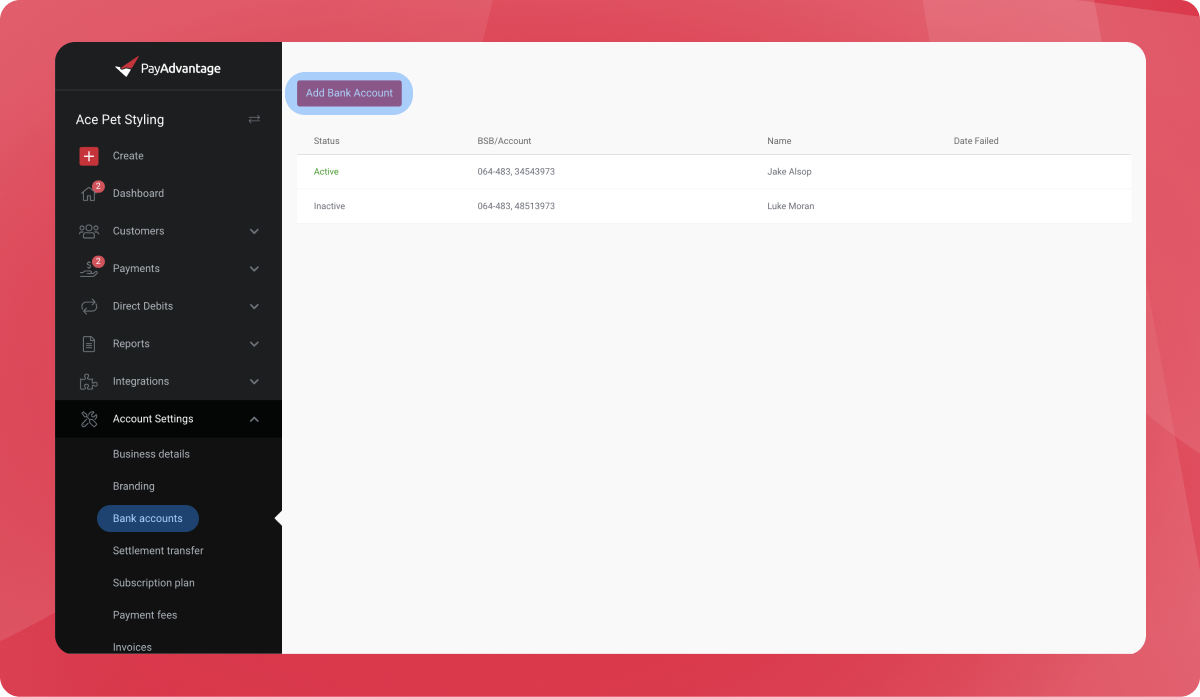 Fill out all the fields and make sure you to send yourself an SMS verification code to confirm your change. Select Save button when you have entered your code.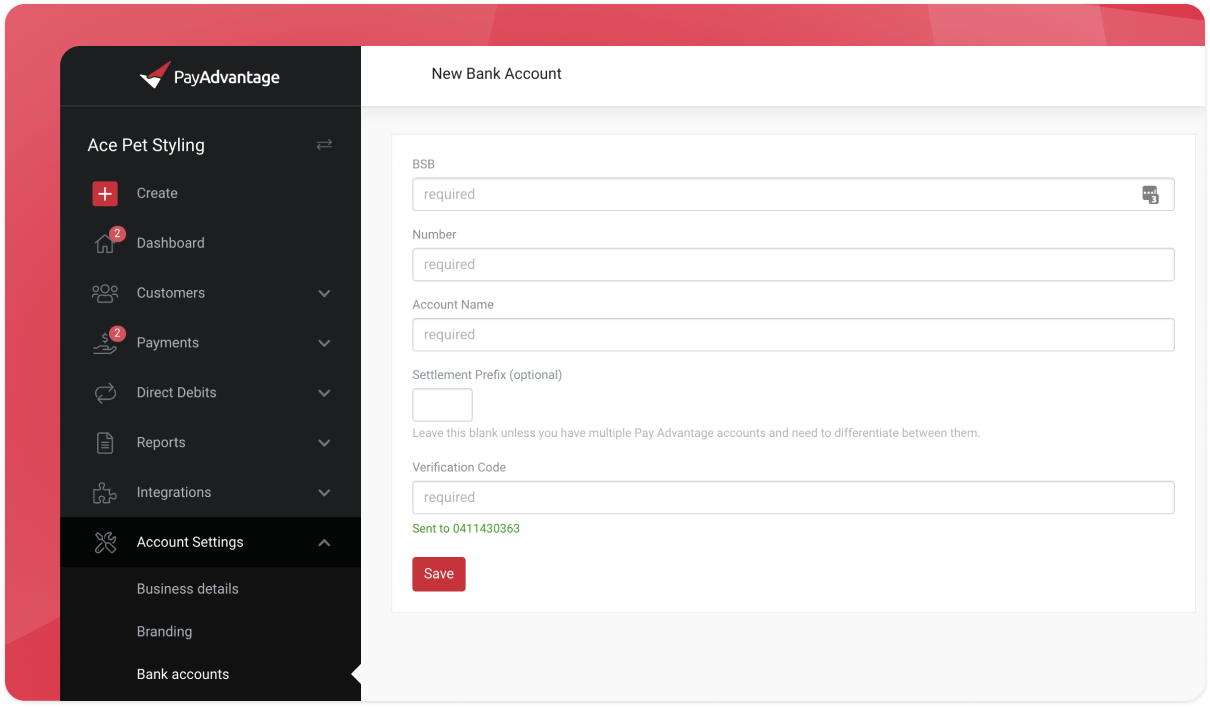 By default we use the same bank account to deposit customer payments and debit invoice fees. It is possible to have separate bank accounts loaded for each of these functions. This feature is not available on all rate plans, to enable this feature please contact customer support.